Birds of Australia
Common Name:

Scaly-breasted Lorikeet
Scientific Name:
Trichoglossus chlorolepidotus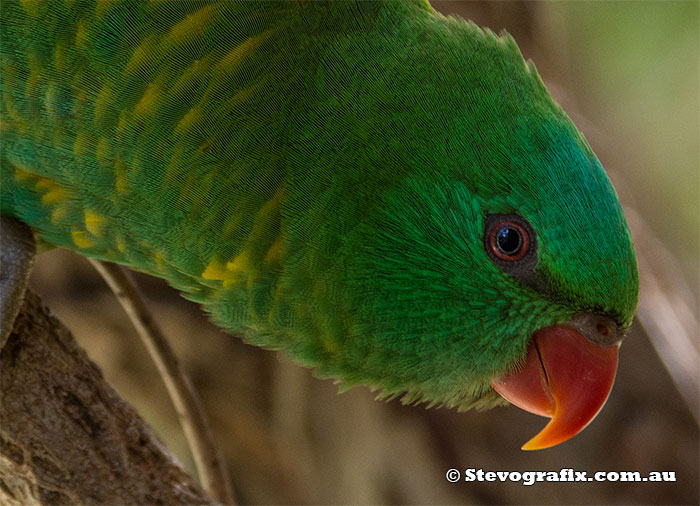 Scaly-breasted Lorikeet are smaller than Rainbow Lorikeets and the only Australian Lorikeet with a completely green head, the aqua blue in the crown is only seen up close ay a certain angle.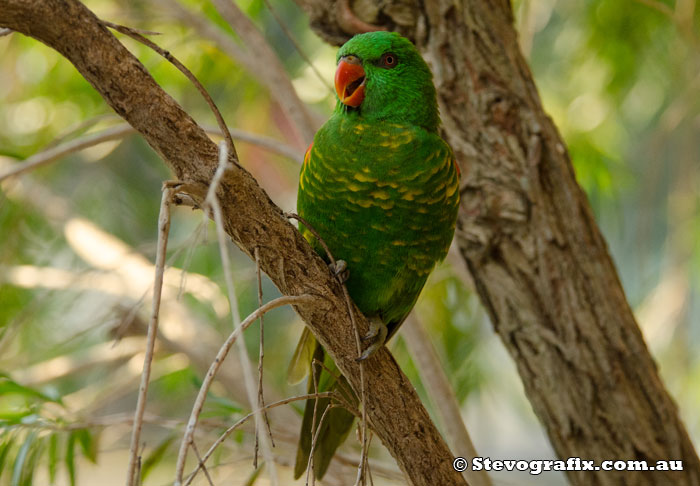 Scarly-breasted Lorikeets are a seasonal visitor although one or two pairs have been around all winter in 2014 after a 6 months absence in winter 2013. They feed with the Rainbow Lorikeets and are a delightful little bird in comparison and more far more friendly, Budgewoi Nov 2013.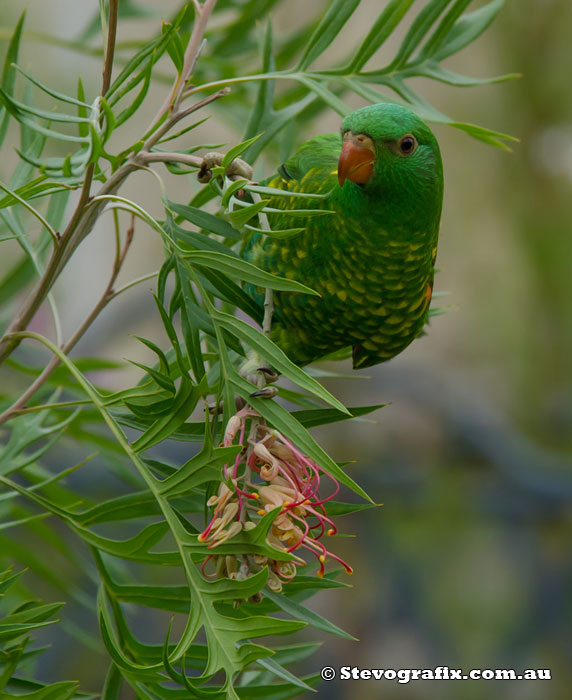 A juvenile Scarly-breasted Lorikeet enjoys the first flower on a Grevillea I planted, Budgewoi Nov 2013.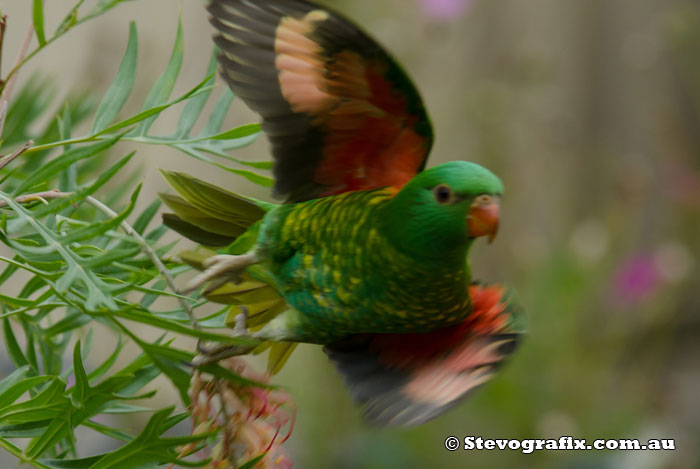 Juvenile Scarly-breasted Lorikeet in flight - note they are red under their wings, Budgewoi Nov 2013.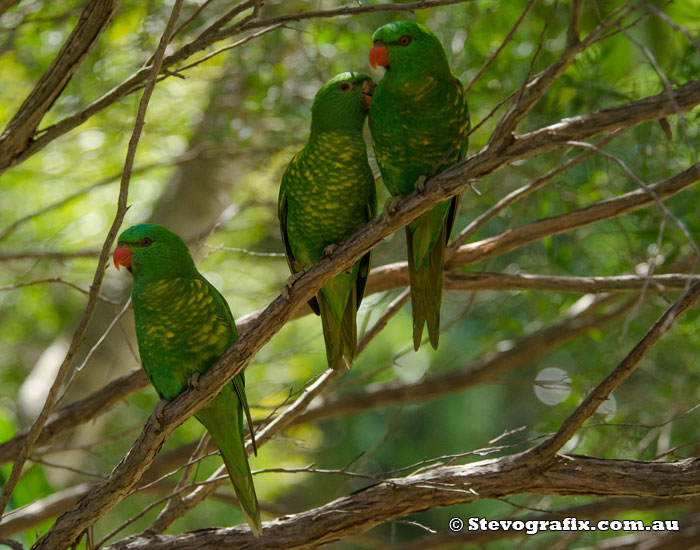 Scarly-breasted Lorikeets, juvenile in centre of image - Budgewoi Nov 2013.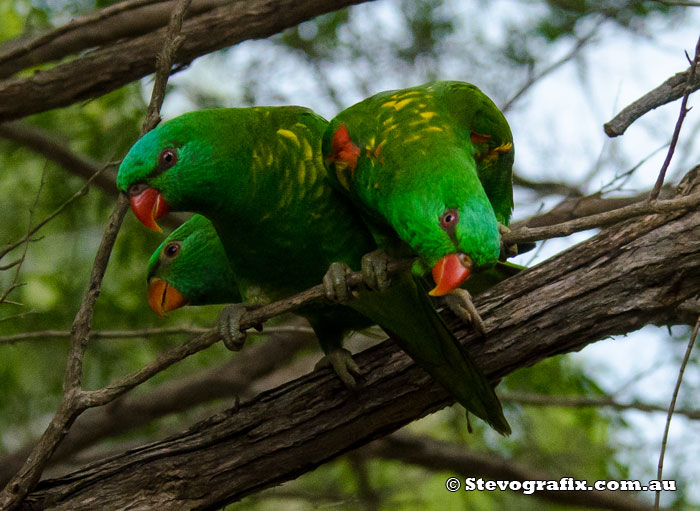 Scarley-breasted Lorikeet trio Budgewoi, NSW Nov 2013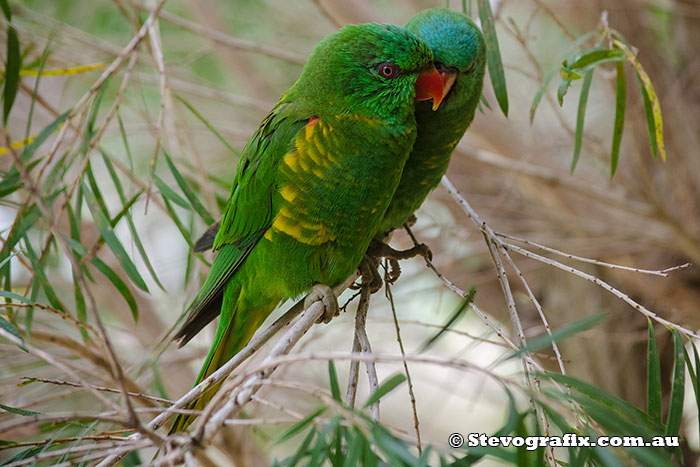 Scaly-breasted lorikeets Budgewoi Nov 2012.
← Previous | Australian Birds Index | Next →