Birds of Australia
Common Name:

Nothern Mallard
Scientific Name:
Anas platyrhynchos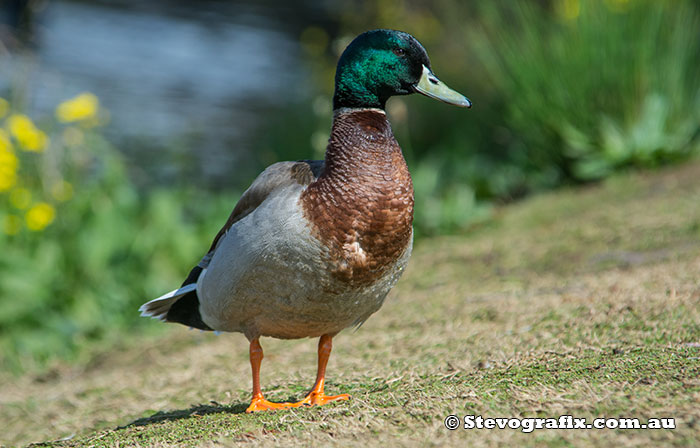 Male Nothern Mallard Tuggerah, NSW Nov 2014
The Northern Mallard is an introduced species that has escaped into the wild. They will cross breed with Pacific Black Ducks. 90% of all ducks in New Zealand are Mallards, as Mallards migrate to Lord Howe and Norfolk Island, and Canadian Geese from New Zealand have migrated to Australia. It is believed that pure Mallards enter Australia from New Zealand where they were introduced from Europe,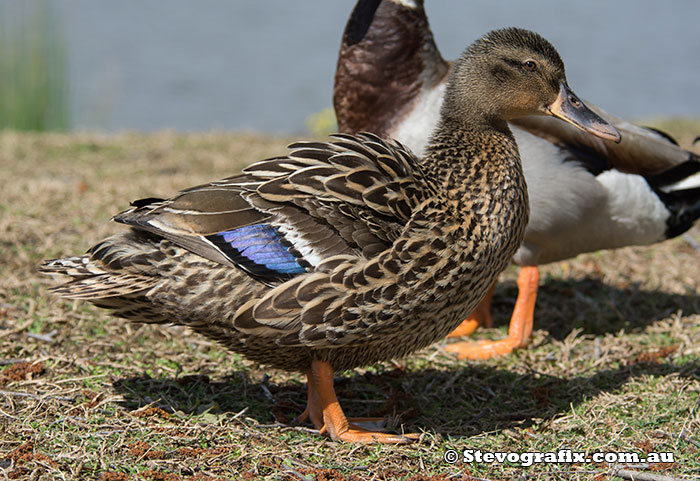 Female Nothern Mallard, NSW Nov 2014
The orange legs, yellow bill, larger size and lighter plumage distinguish female Mallards from Pacific Black females. Pacific Black Ducks with orange legs have cross-bred with Northern Mallards.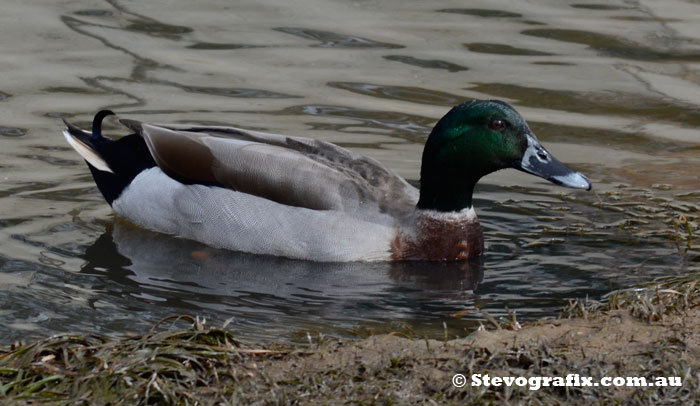 Male Northern Mallard, Saratoga, NSW Mar 2013.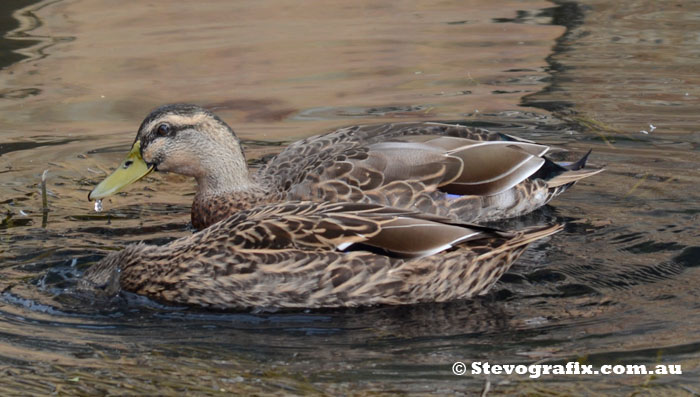 Female Northern Mallards, Saratoga Pier, NSW Mar 2013.

← Previous | Australian Birds Index | Next →