Birds of Australia
Common Name:

Rainbow Lorikeet
Scientific Name:
Trichoglossus moluccanu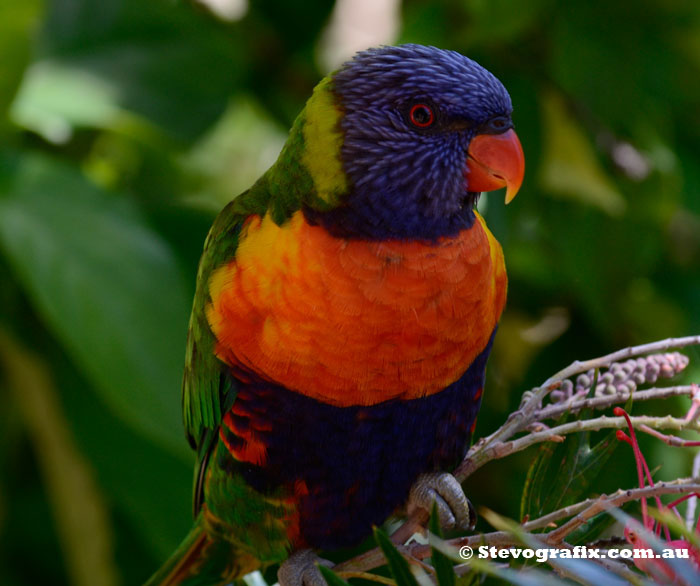 This shot was selected from hundreds because of the vibrant colours and I could get really close.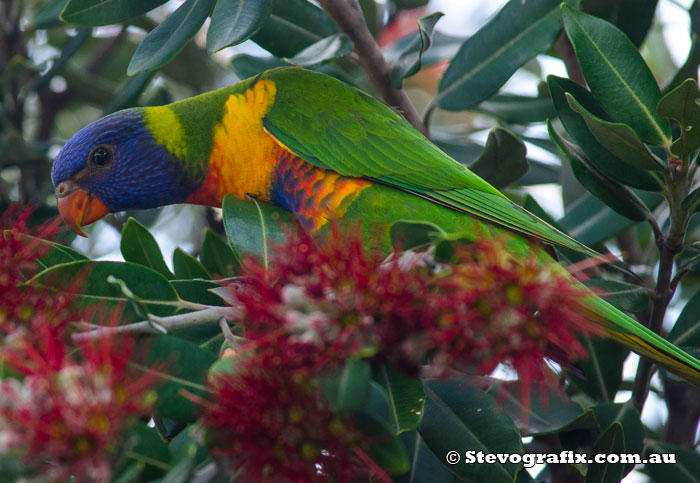 This is a young fledgling, it has black eyes instead of red and the beak is a darker colour and not the full orange. The tail feathers (out of frame) would be shorter. Is was also very trusting and I was within a metre at times.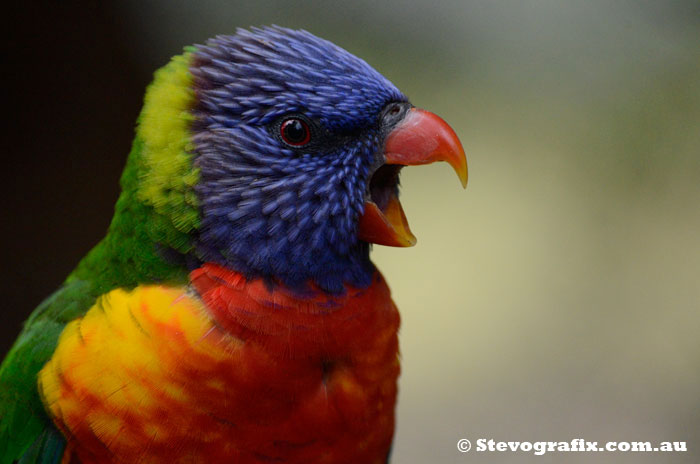 Rainbow Lorileet profile.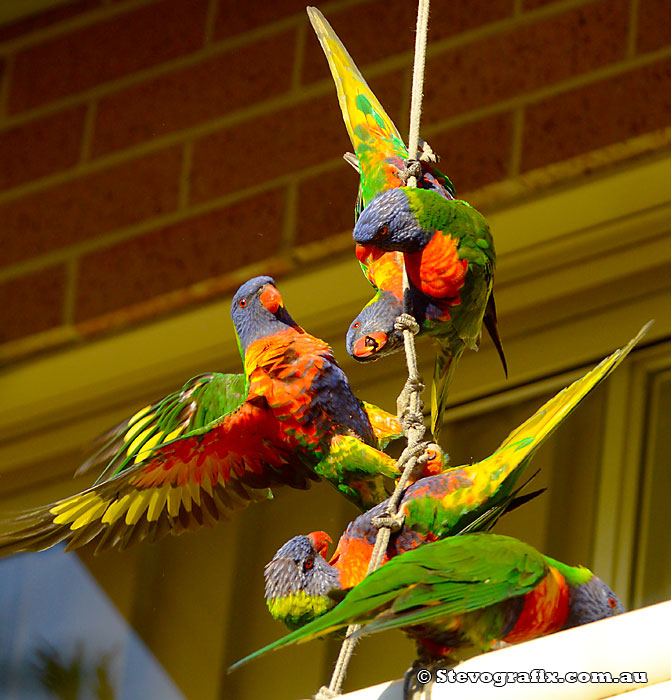 Rainbow Lorikeets fighting, Budgewoi, Oct 2013.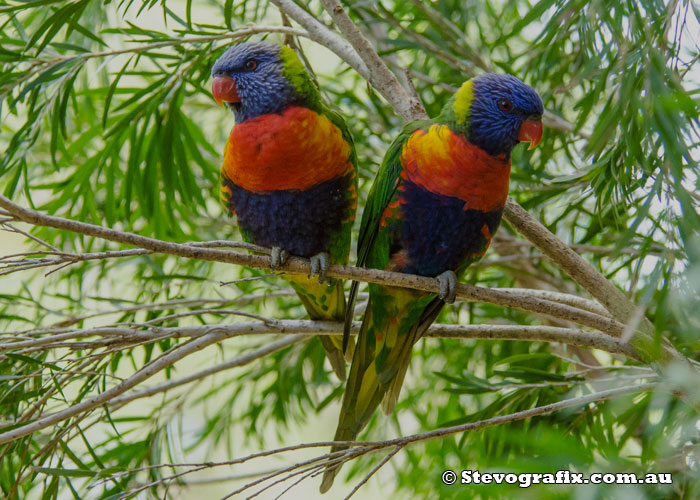 Rainbow Lorikeets, Budgewoi, Oct 2013.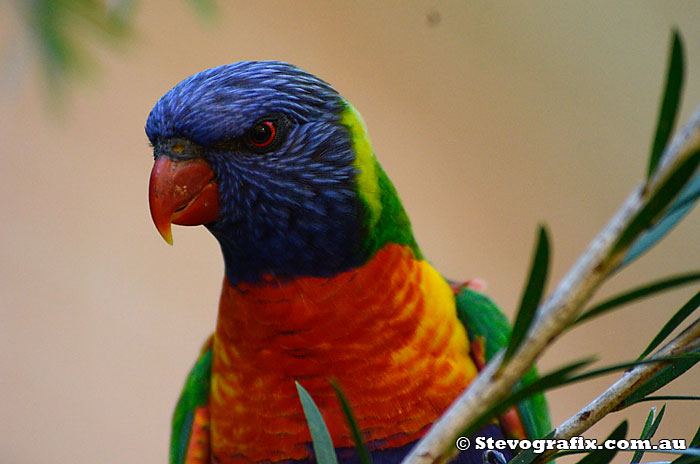 A Raibow Lorikeet plotting evil, Budgewoi, NSW Oct 2013
← Previous | Australian Birds Index | Next →