Birds of Australia
Common Name:

White-cheeked Honeyeater
Scientific Name:
Phylidonyris niger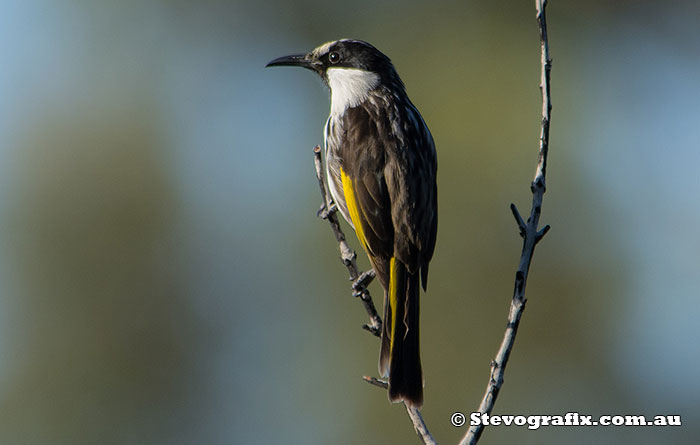 White-cheeked Honeyeater Munmorah State Recreation Area, NSW May 2015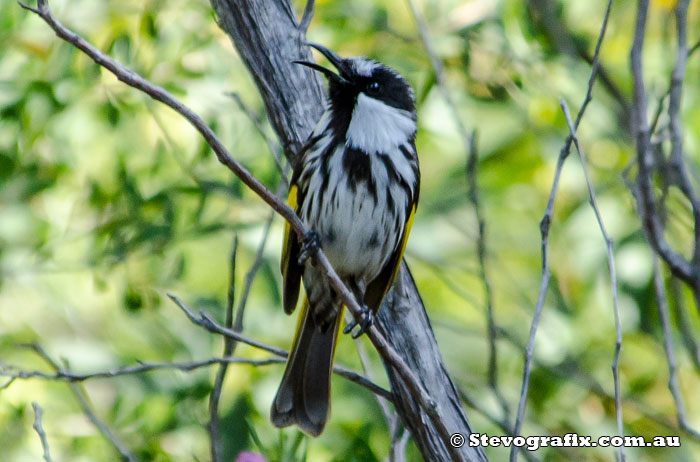 White-cheeked Honeyeater, this species looks and feeds with the more common New Holland Honeyeater and both are heathland birds.
White-cheeked Honeyeaters are often seen in taller heath.
The New Holland Honeyeaters have white eyes and the facial marking is different.
The New Holland Honeyeater's head is shown here for comparison → .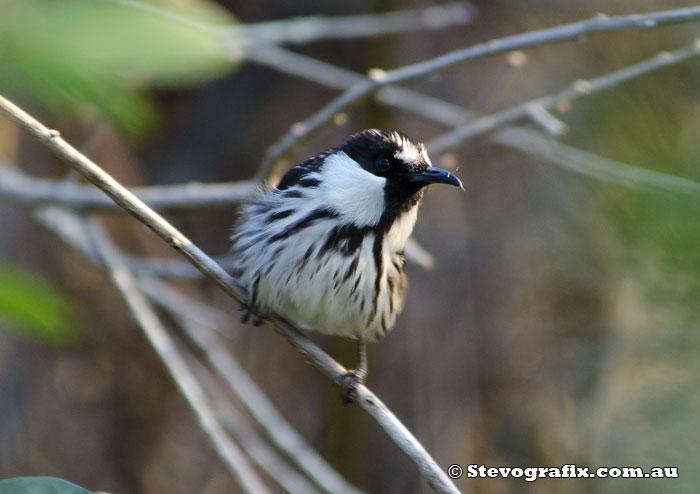 White-cheeked Honeyeater at Munmorah State Recreational Reserve, NSW Sept 2013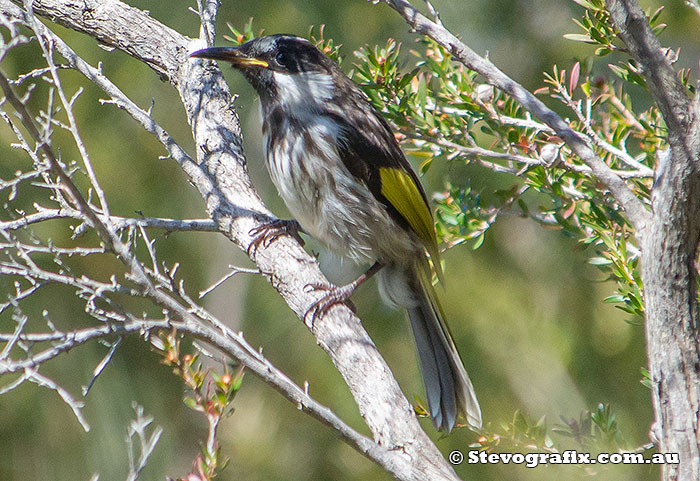 Juvenile White-cheeked Honeyeater Brisbane Waters National Park, NSW Sept 2013
Note the yellow in the bill.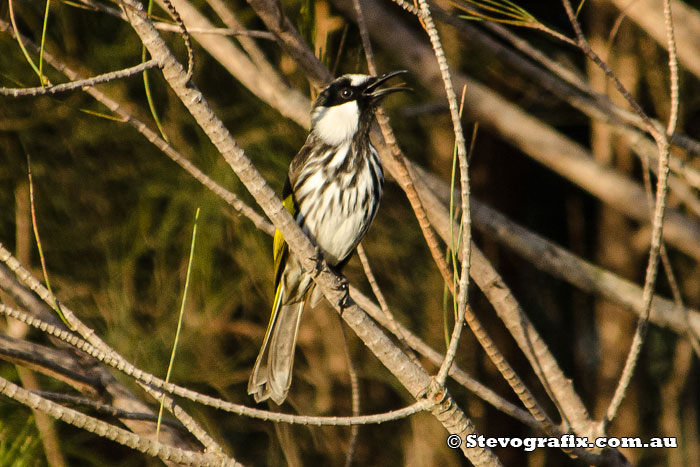 White-cheeked Honeyeater calling at Munmorah State Recreational Reserve, NSW Sept 2013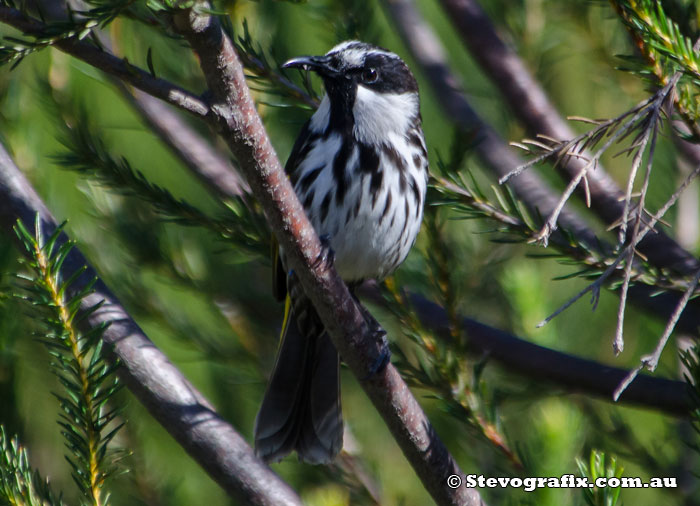 White-cheeked Honeyeater at Brisbane Water National Park, NSW July 2014
← Previous | Australian Birds Index | Next →