Birds of the Australia
Common Name:

Superb Fairy-wren
Scientific Name:
Malurus cyaneus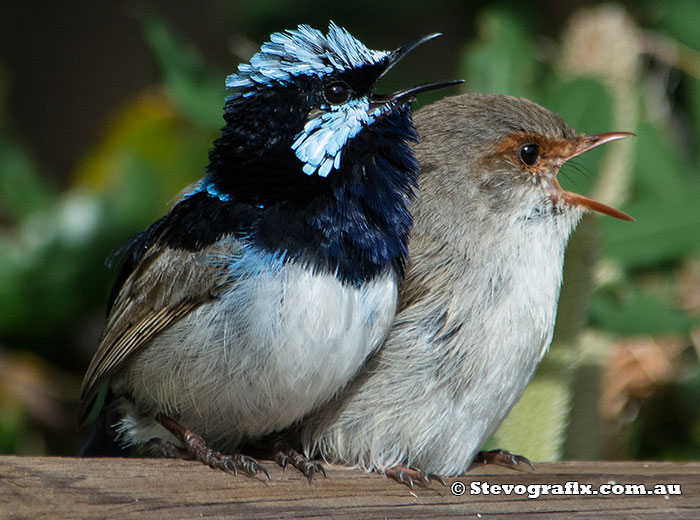 A pair of Superb Fairy-wrens in full voice at Budgewoi, late Aug 2014.
The male is not quite in full breeding plumage, more of this later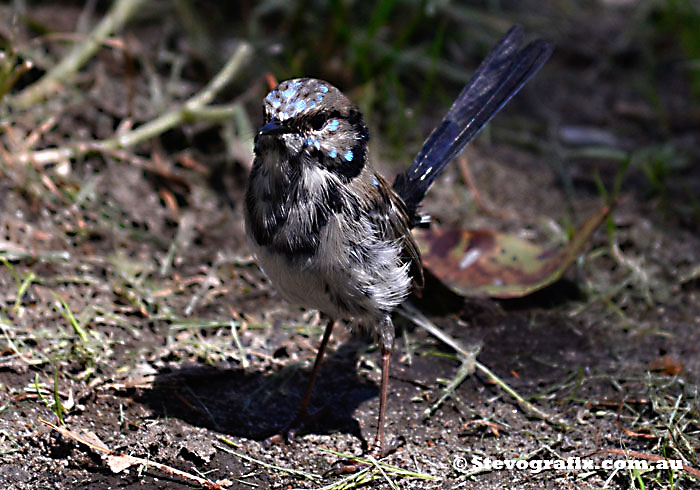 In late February all but the dominate male moult their breeding colours and start adopting eclipse plumage. They start to regain their breeding colours in early August, and are in full breeding colours by September. F3 Rest Stop Ourimbah 27th Feb 2013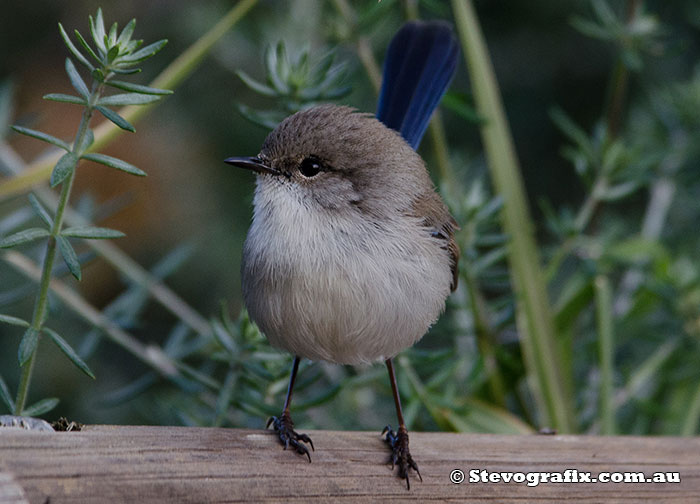 During the winter months the eclipse male Superb Fairy-wrens lose all of their breeding colours except the blue tail and have black eye lores. They also have a black bill and dark legs compared to the females. The males will colour in their first year but only for a couple of months. Second and third years are longer and by the fourth year they stay coloured all year. Budgewoi, NSW June 2014.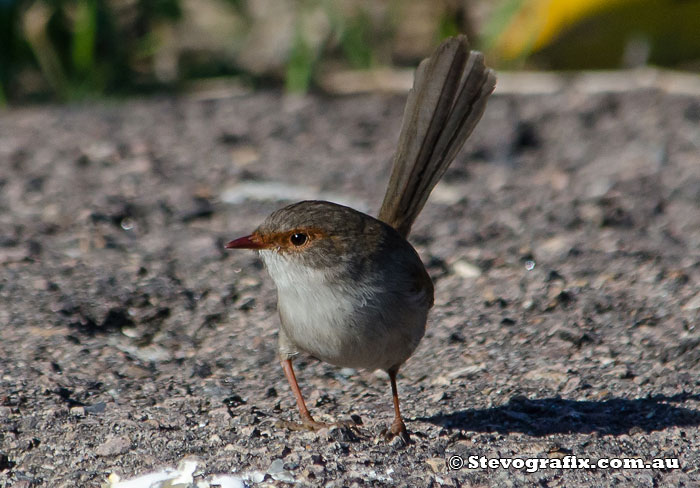 The female Superb Fairy-wren has brown eye lores, bill, legs and tail. I suspect this is why many people say they haven't seen any "Blue-Wrens" over winter looking at the above two images. In winter there is one one dominant blue male, the rest are brown.
This probably lead to another common name the "Mormon Wren". The younger males have blue tails and the females have brown tails. This colour change may be for them to be less conspicuous to predators. July 2014 Budgewoi, NSW.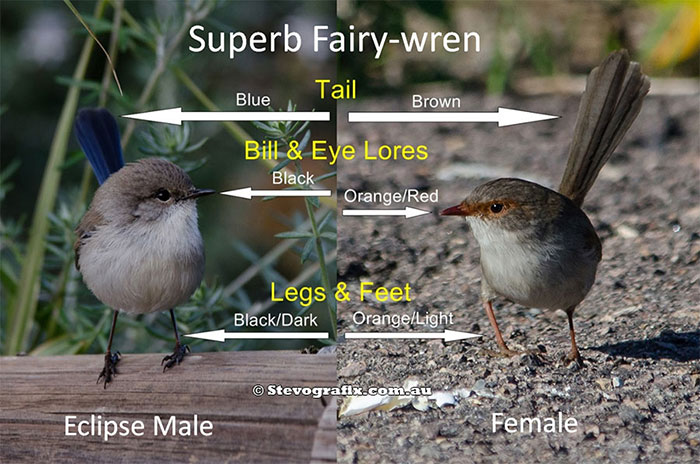 Differences between eclipse male & female Superb Fairy-wrens described.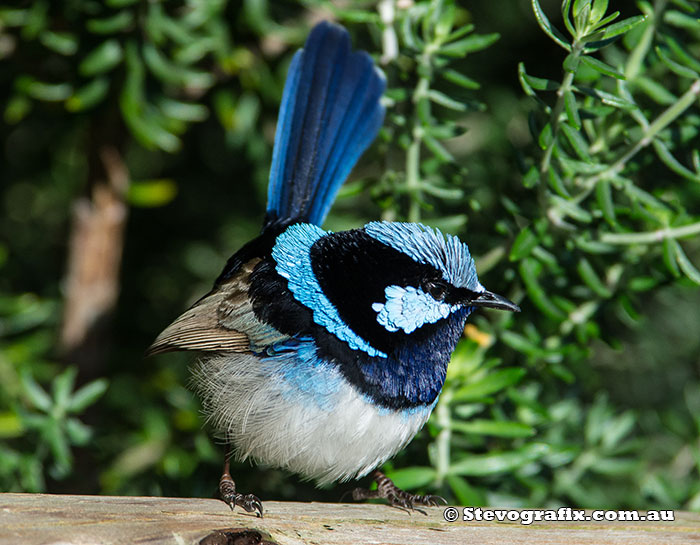 After their fourth season male Superb Fairy-wrens usually retain their full breeding colours twelve months of the year. The younger females are usually hunted away by the female and go to find their own territories and males, Budgewoi NSW June 2014.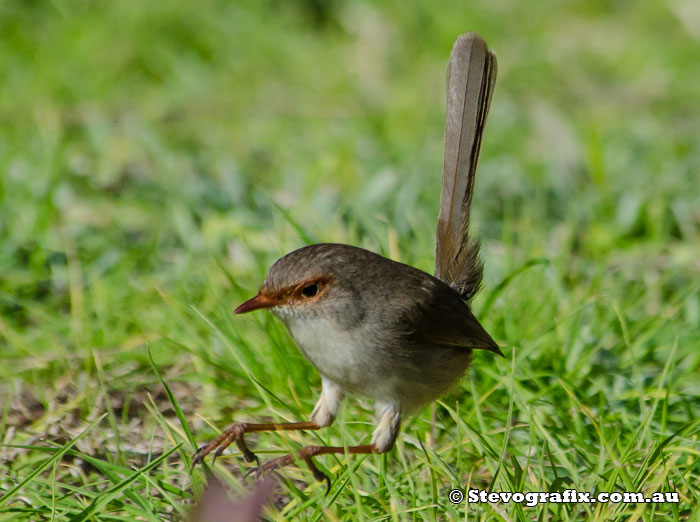 Superb Fairy-wrens hop around hunting food. Social monogamous pairs are maintained year-round however males and females commonly engage in extra-pair copulations. July 2014, Budgewoi, NSW.
ANBG studied 157 broods with 618 young in 1994 and found that 92% had at least extra-pair chick, 72% were sired by an extra male, 69% were by an extra group male and 92% of 157 broods had at least one extra-pair chick. Social pairs are maintained until death.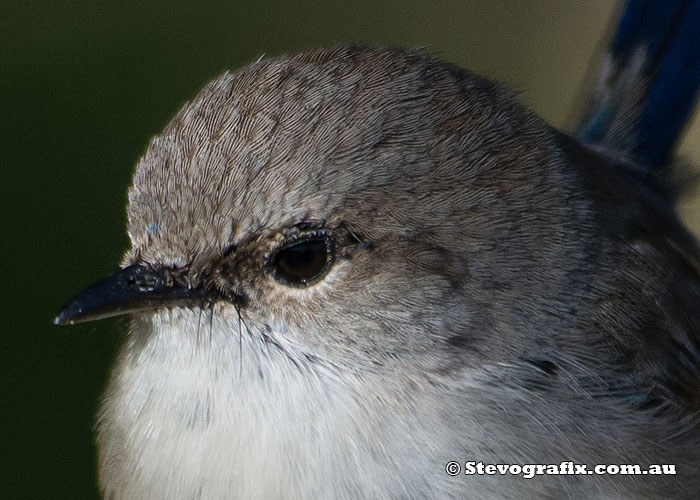 In early August the eclipse male Superb Fairy-wrens start to show signs of changing colour for the spring. Only a blue fleck can be seen here. Budgewoi NSW, July 31st 2014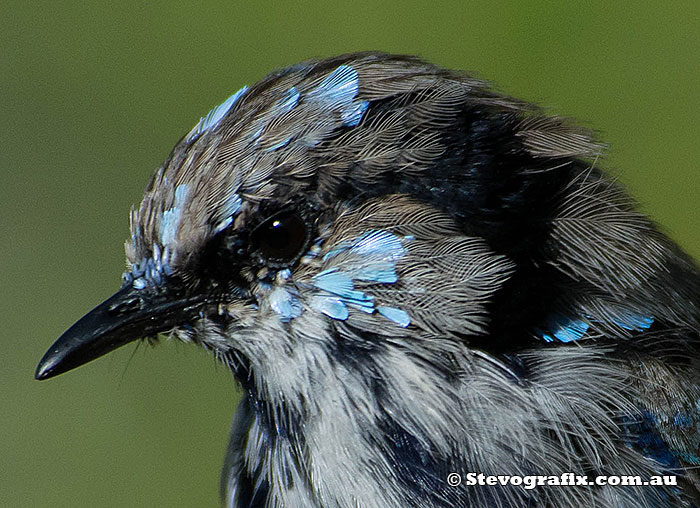 By 17th of Aug 2014, 18 days later the transformation was well underway. Brown feathers are moulting and the black and blue feathers are growing through.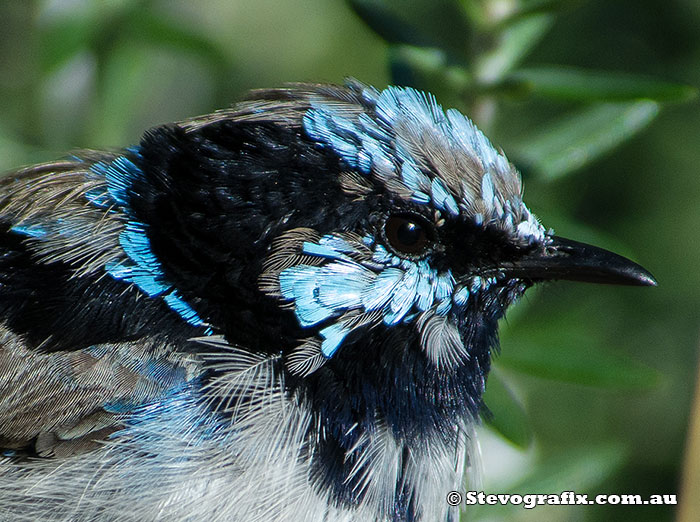 By Aug 22nd 2014, five days after that more changes had occurred.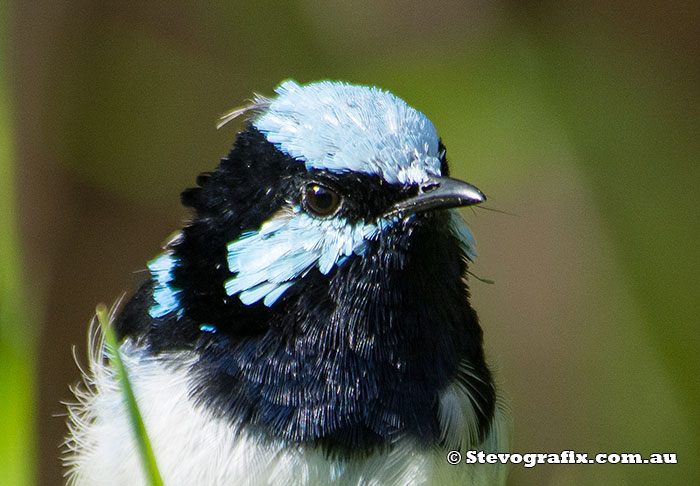 On August 27th 2014, some 30 days after the first sign of change The transformation was nearly complete with only a few winter feathers remaining to moult.
Close-up of he male Superb Fairy-wren who retained full colour Budgewoi, NSW 20th Aug 2014
← Previous | Australian Birds Index | Next →