Birds of Australia
Common Name:

Silver Seagull
Scientific Name:
Larus novaehollandiae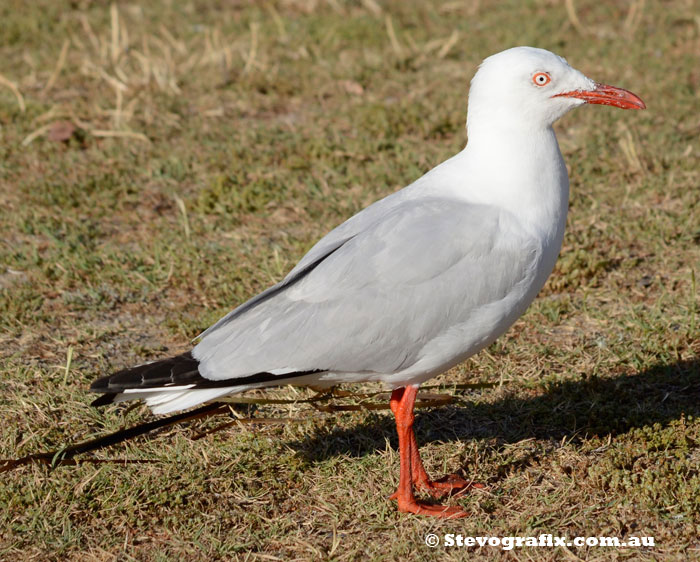 The male Silver Seagull, they are found around the coast and inland lakes, Budgewoi, Oct 2012.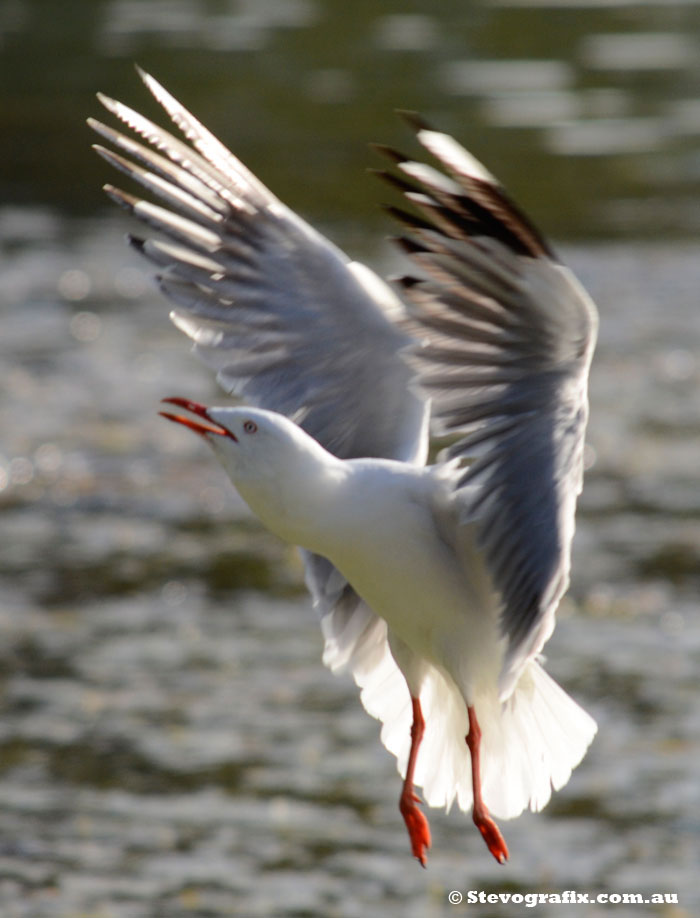 Chips!! Mine! Mine!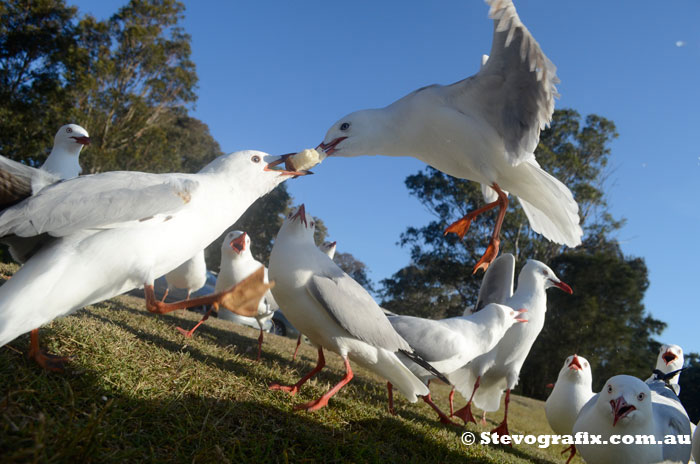 Seagulls disagreeing about who owns the bread. Fight! Fight! Fight! Fight! Fight!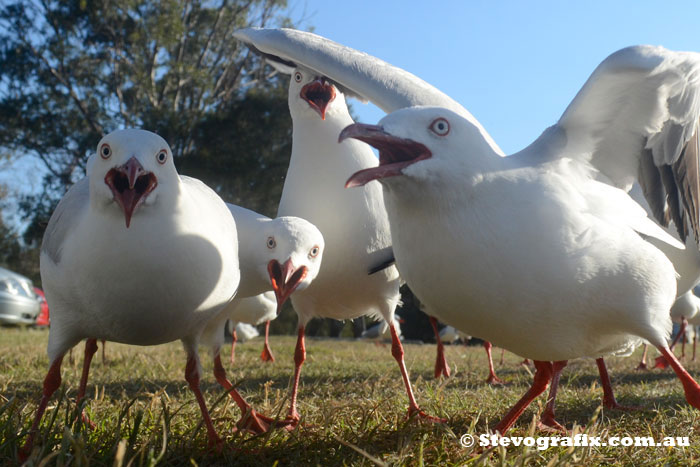 Evil Seagulls - When Seagulls go bad.
I literally have hundreds of Silver Seagull photos, mainly fighting or flying and some have also been used in the site background on either side of the screen.
← Previous | Australian Birds Index | Next →