Birds of Australia
Common Name:

Little Wattlebird
Scientific Name:
Anthochaera chrysoptera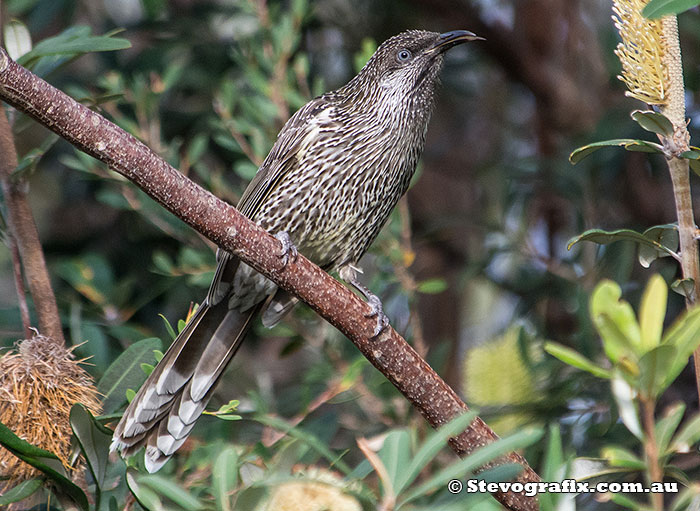 Little Wattlebird Budgewoi, NSW May 2015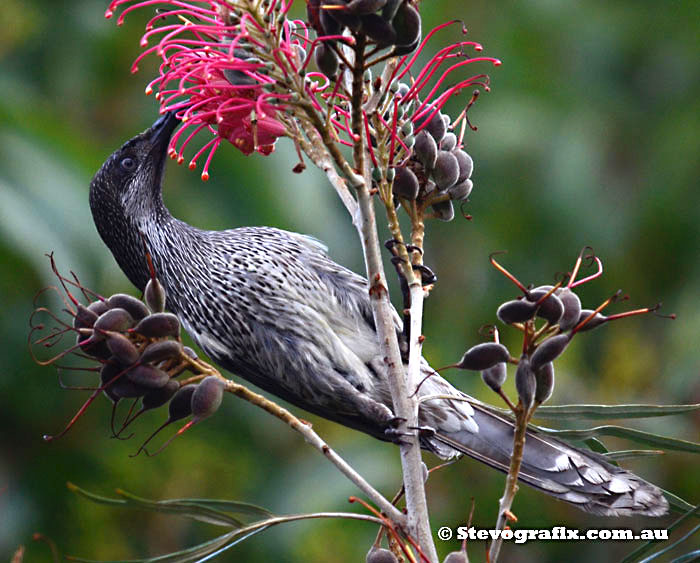 Wattle birds are named from the wattles on the side of their necks like turkeys have and not because they are found around wattle trees. The Little Wattlebird has no obvious wattle just to complicate matters. North Entrance Nov 2012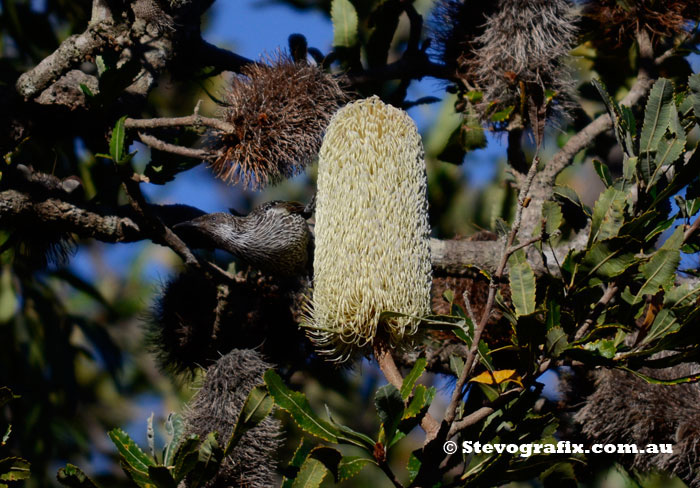 Sometimes they are difficult to see like this one in an Old Man Banksias. They are however very vocal and territorial with trees they are feeding from. Lakes Beach Reserve Budgewoi, Nov 2012.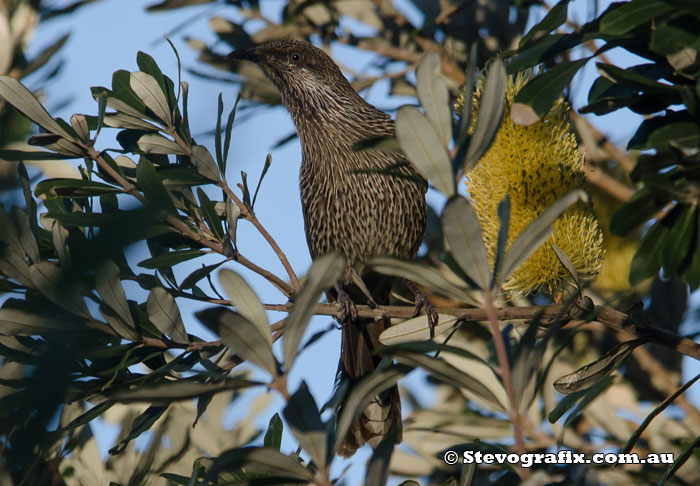 Little Wattlebird Budgewoi, NSW July 2014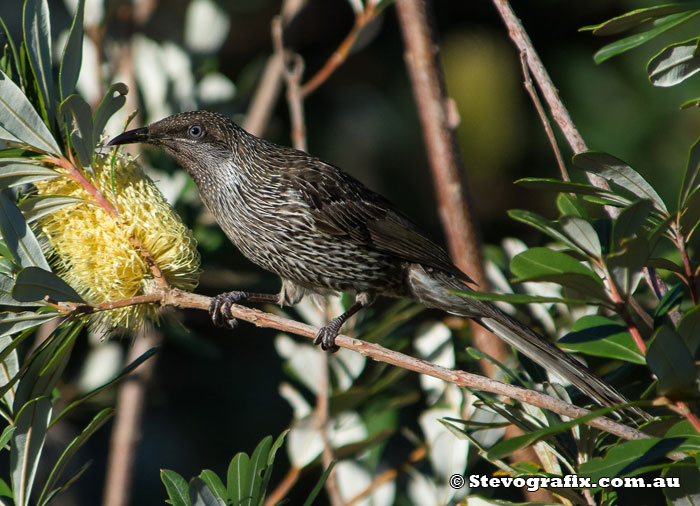 Little Wattlebird Budgewoi, NSW Aug 2014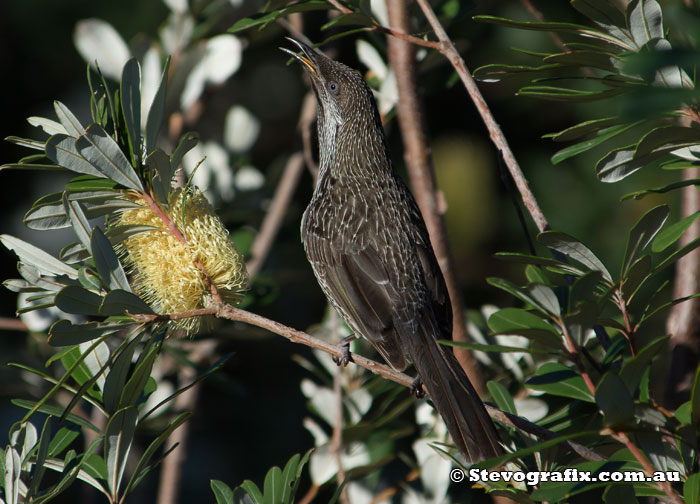 Little Wattlebird calling Budgewoi, NSW Aug 2014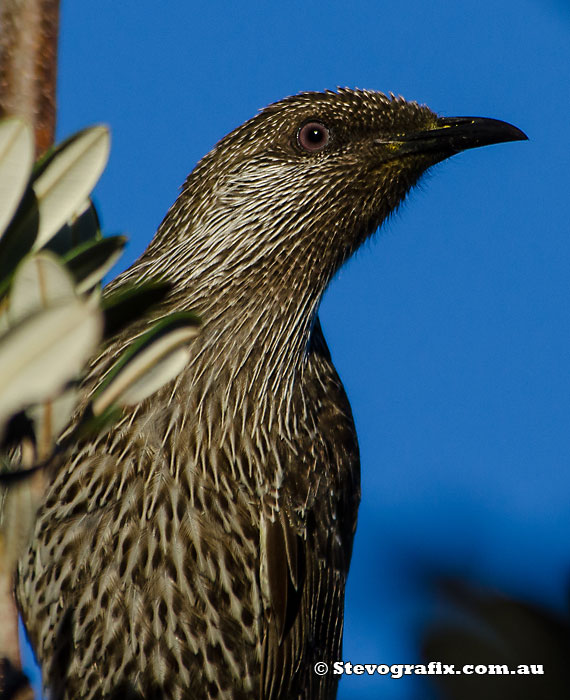 Little Wattlebird close-up Budgewoi, NSW Aug 2014
← Previous | Australian Birds Index | Next →