Birds of Australia
Common Name:

Laughing Kookaburra
Scientific Name:
Dacelo novaeguineae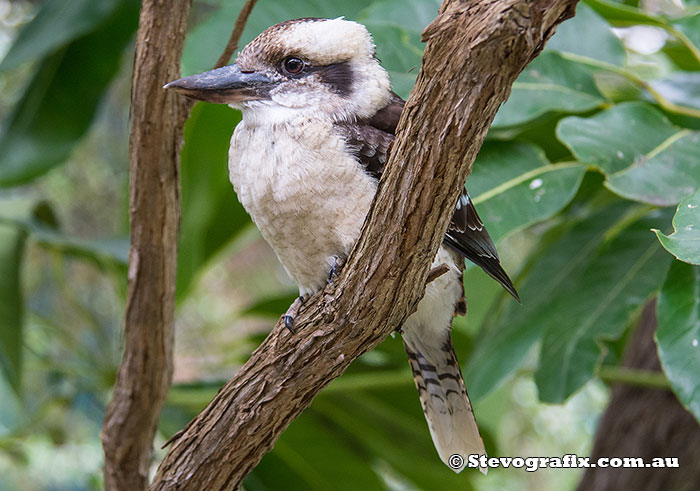 Laughing Kookaburra Budgewoi, NSW April 2015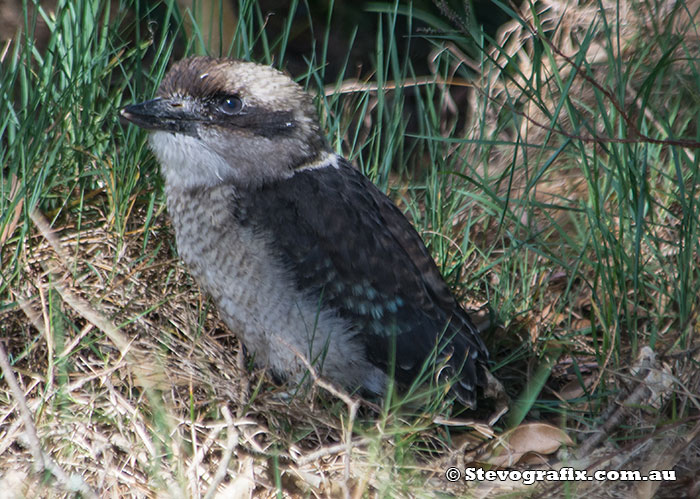 Laughing Kookaburra fledgeling, Budgewoi, NSW Dec 2014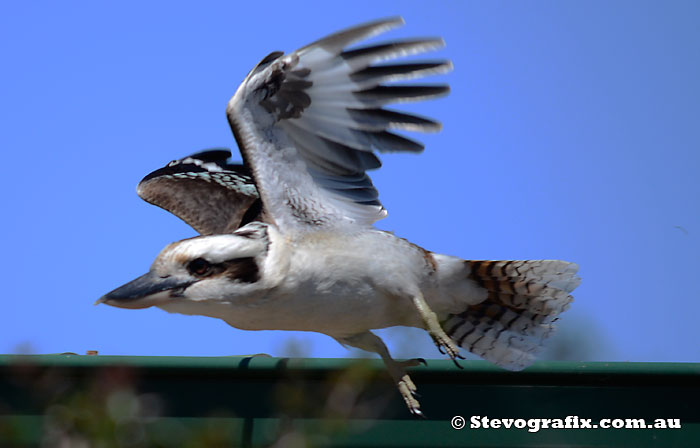 A kookaburra flew in for a visit.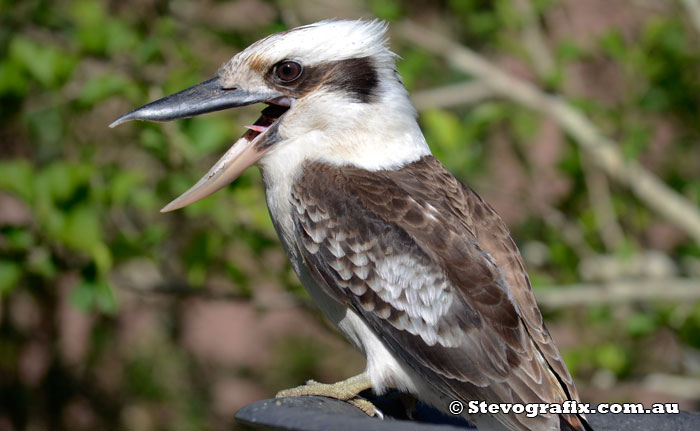 It landed on the bird feed tray and laughed.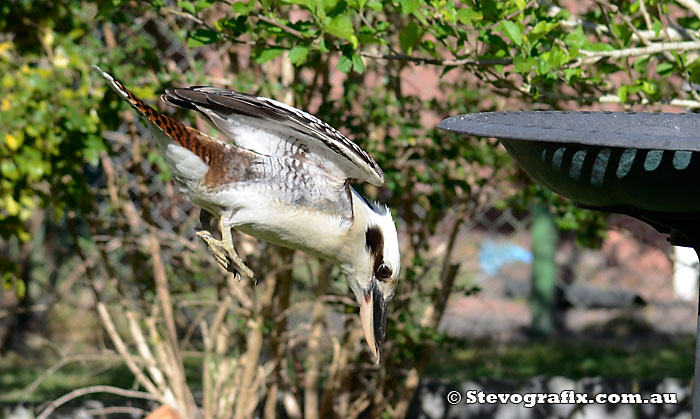 As soon as it looked like eating the mince meat on the ground I zoomed out and fired off a couple of frames. I don't know how but It appears to have taken a 180 degree turn in the air and dived as I zoomed out, Budgewoi Oct 2012.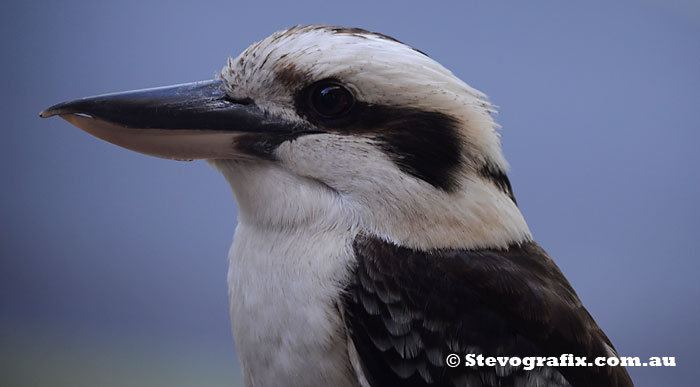 Laughing Kookaburra profile, Budgewoi Oct 2012.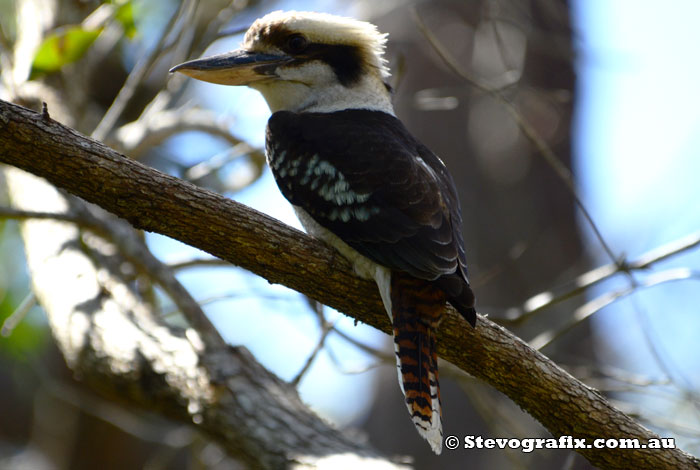 Laughing Kookaburra at Irrawong Reserve, North Narrabeen, NSW. Sept 2013
← Previous | Australian Birds Index | Next →