Birds of Australia
Common Name:

Crimson Rosella
Scientific Name:
Platycercus elegans
There are six races of Crimson Rosella, in fact all blue cheeked Rosellas on the mainland are Crimson Rosellas. The Green Rosella which has blue cheeks are endemic to Tasmania.
Below are the nominate race Platycercus elegans elegans unless advised.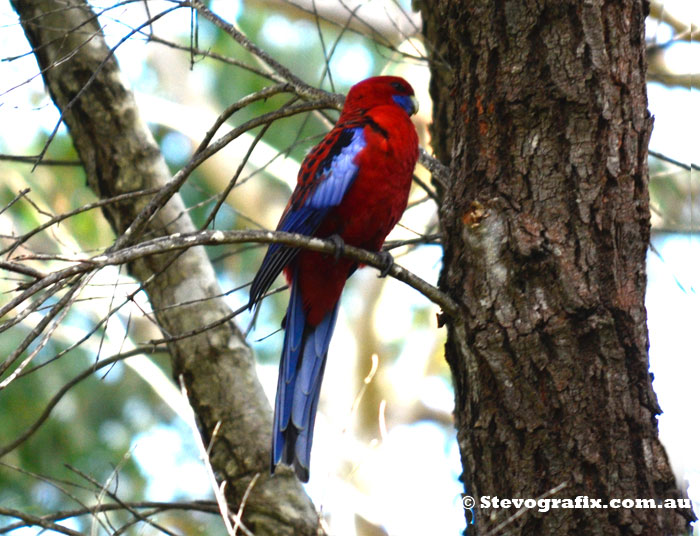 The Crimson Rosella is normally found in the Hawkesbury sandstone areas of the Central Coast.

A bird more of the high country than it's cousin the Eastern Rosella who I have photographed feeding at Picnic Point, The Entrance at sea level and which is found more commonly over the Central Coast of NSW. Bambara Rd Bambara Forest Kariong July 2013.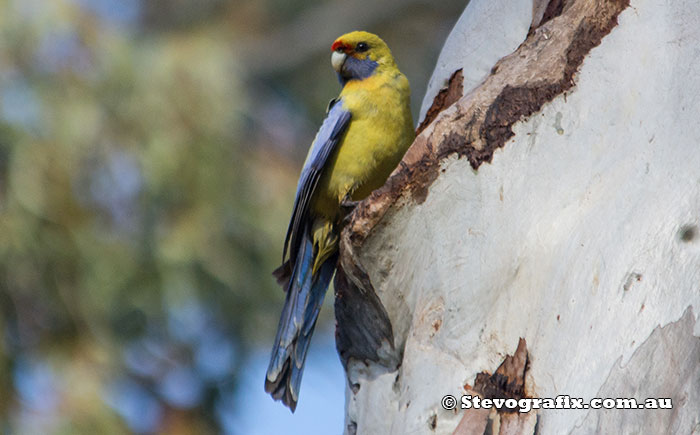 Yelow Rosella Platycercus elegans flaveolus at Deneliquin, NSW Oct 2014
← Previous | Australian Birds Index | Next →